It all began more than 30 years ago with the setup of a winter storage facility for yachts.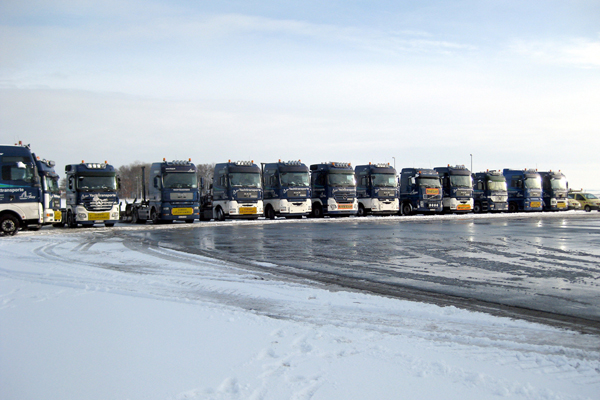 In 1984, we began to set up a dry space for yachts – to provide the boats with proper "winter sleep". Hence the name "Sleepy" for our company for yacht logistics, which was founded two years later. Today, more than three decades later, we enjoy an excellent reputation as an experienced and professional partner for the transportation and storage of yachts as well as containers, tanks and other special logistics. We are steadily developing our range of services further, in order to be able to react to current market requirements and wishes of our customers. Thus today, we are also dealing with special logistics of goods that are longer, wider or higher than average. We have a large fleet of the most modern transporting vehicles for this purpose at our disposal, so that we can manage even very complex challenges safely and quickly.
The owner-operated team of Sleepy includes more than 40 qualified and skilled members. Whether they are professional drivers, schedulers, administrators or mechanics – our specialists are well trained in all tasks and challenges of the transportation of special cargo, and undergo skill enhancements regularly. We cover complex challenges dependably, too. Here, we are providing every service necessary, beginning with the disposal to packaging and transport to (seasonal) storage. For us to be able to meet future demands with a professional team, we train our professional drivers and merchants ourselves.